Animal Reduction Campaign
At Imanis, we are committed to promoting the practice of the 3Rs in animal research by reducing animal use through refinement of methods with noninvasive NIS reporter gene imaging. Join us in making a difference today!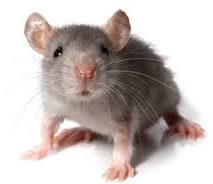 Decreasing the number of animals used in research by using repeat in-life noninvasive imaging as an alternative to post-mortem tissue analysis.


---

Improving the welfare of the research animal by treating each experimental animal as a patient.


---

Continuously find more responsible ways to do animal research by using reporter gene imaging to improve the quality, accuracy and relevance of in-life data.
REFINEMENT
Methods that will minimize the pain, suffering and distress that may be experienced by animals during procedures, housing, and husbandry. Increase overall quality of life of research animals. e.g., Avoiding stress by training animals to cooperate with procedures like blood sampling.
REDUCTION
Methods that will minimize the number of  animals used per experiment. e.g., Longitudinal imaging of the same living animal to track therapeutics/cells in vivoover time.
REPLACEMENT
Methods that avoid or replace the use of animals e.g., Computational models