Imanis to Present at Society of Toxicology Conference
March 8, 2018, Imanis Life Sciences, Rochester MN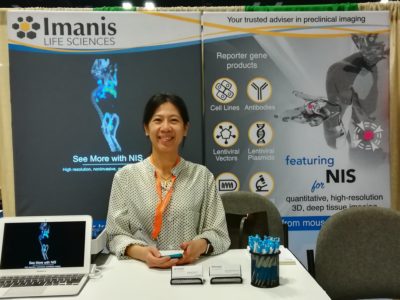 Several of our expert scientists are attending the Society of Toxicology (SOT) to present Imanis' groundbreaking work in preclinical noninvasive imaging. The conference is being held in San Antonio, Texas from March 11-15.
We are excited to reveal our cutting edge advancements with NIS, the Sodium Iodide Symporter, with two poster presentations:
1. Precise Anatomical Localization and Deep Tissue Imaging of Tumors Expressing Luciferase and the Sodium Iodide Symporter (NIS)
2. Vector Mapping Technology (VMT) for High-Resolution Tracking of Gene Therapies in Live Animals
If you will be at the conference, visit us at booth 1514! We hope to see you there.