Contract Research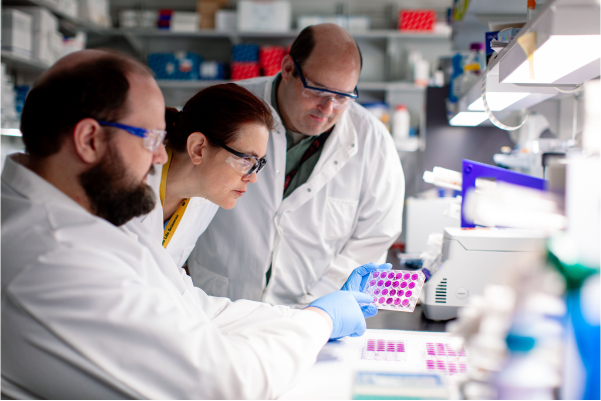 Need an experienced scientific team to carry out your studies? Consider using Imanis for contract research.

Our team of highly trained scientists has deep expertise in virology, virus and cell engineering, immunology, molecular biology, assay development, and in vivo pre-clinical studies. With state-of-the-art facilities and equipment, we perform innovative research supporting a variety of different oncolytic and vector therapies, including discovery projects, therapy development, and pre-clinical studies.

What makes Imanis contract research stand out is our highly collaborative commitment to science. We work with sponsors to thoughtfully design studies that will give the most meaningful results. Our scientists are passionate about the research they perform and committed to the scientific integrity of their work, producing more reliable and informative results.
Contact Us
Learn More