Discover NIS
Quantitative, High-Resolution 3D Imaging, Translatable to the Clinic
---
NIS is the sodium iodide symporter. It is a membrane protein that drives uptake of iodine into cells. Mammals from mouse to man express NIS endogenously in certain tissues, including the thyroid, salivary glands, gastric mucosa and mammary glands. The physiological function of NIS is to concentrate iodine in the circulation for the synthesis of thyroid hormones.
NIS is a reporter gene because NIS-expressing cells concentrate radio-labeled substrates (radiotracers) and this radioactive signal can be tracked and quantified through SPECT or PET imaging. Target cells or viruses can be engineered to express NIS in order to track them noninvasively in vivo. NIS can be used in small to large animals (and humans) for longitudinal imaging studies with non-immunogenic species-specific NIS.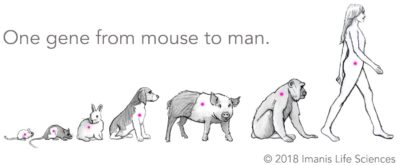 Imanis offer high quality NIS tumor models and lentiviral vectors. Our tumor model cell lines can be directly implanted in vivo to facilitate tumor growth and tracking studies, whereas our lentiviral vectors can be used to generate your own NIS-expressing cells of interest for in vitro or in vivo studies.