Custom Products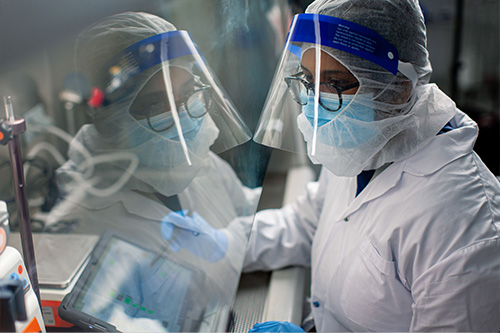 Don't see what you need in our catalog? Consider Imanis custom cell lines and vectors to save you valuable time.

All custom products are generated by experienced scientists and technologists and undergo the same rigorous quality control testing used for our catalog products.

See below to learn more about the type of custom products that we offer.
Stable Cell Lines

Imanis stable cell lines are generated by lentiviral vector transduction to ensure continued transgene expression over time. Send us the cell line you want modified and choose from receiving a polyclonal or monoclonal population.

With a large catalog of lentiviral vectors encoding optical and nuclear reporter genes (e.g. luciferase, GFP, iRFP, NIS) we can rapidly engineer reporter gene cells for R&D or preclinical studies.

We do more than just reporter genes! Combined with our custom lentiviral vector generation service (see below), we can modify cells with almost any transgene of interest.

Contact Us

Lentiviral Vectors

Imanis lentiviral vectors are self-inactivating second generation vectors pseudotyped with VSV.G for efficient transduction of multiple cell types. Our lentiviral vectors are titered by qPCR, which gives a functional titer, and checked to ensure proper transgene expression.

Available as standard titer (1 x 107 TU/mL) or concentrated (1 x 108 to 1 x 109 TU/mL) stocks, you choose the scale that is right for you. We can accommodate different promoters, linkers, and transgene combinations.

Contact Us

AAVs

Imanis AAV vectors are manufactured on a custom basis, so you can combine your AAV serotype and gene of interest as needed for your application.

We can accommodate specialized AAV variants if you send us your packaging plasmid. Choose the scale that is right for you.

Contact Us
Learn More